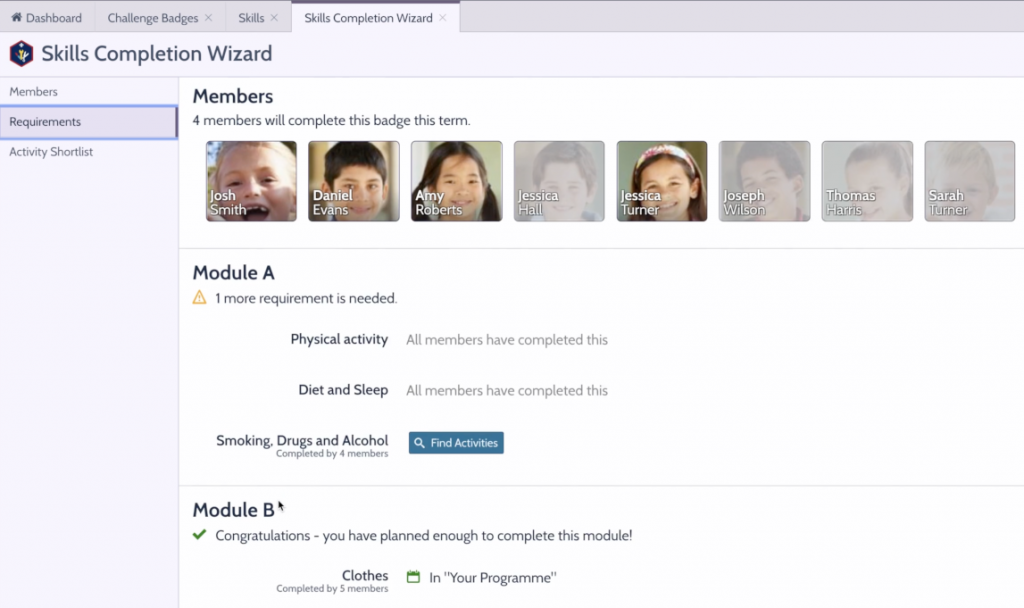 Our new Badge Completion Wizard has been designed to help leaders ensure their programmes will achieve the top awards in your organisation.
The wizard guides leaders through finding amazing activities that cover your requirements.
Activities can be provided by leaders at the ground-level, or via national organisations:
* At the ground level – leaders can add their ideas and improve existing ideas. This allows leaders to really shape their programme, and help fellow leaders.
* At the national level – organisations can populate official activities that cannot be edited by leaders. The ensures the activities remain on-brand, and it helps less experienced leaders find suitable activities.
The wizard lets leaders choose which members they want to complete the badge, and it shows them what needs to be done for them. They can then find and add activities to the wizard by using our powerful activity database and search functionality.
As soon as the award will be completed by everyone, they'll be congratulated and they can then turn their plan into a programme.
Please get in touch if you would like to see how we help organisations at all levels improve their programmes, retention, and recruitment.
---