Better System Help – Tutorial Videos
| Tagged under: Software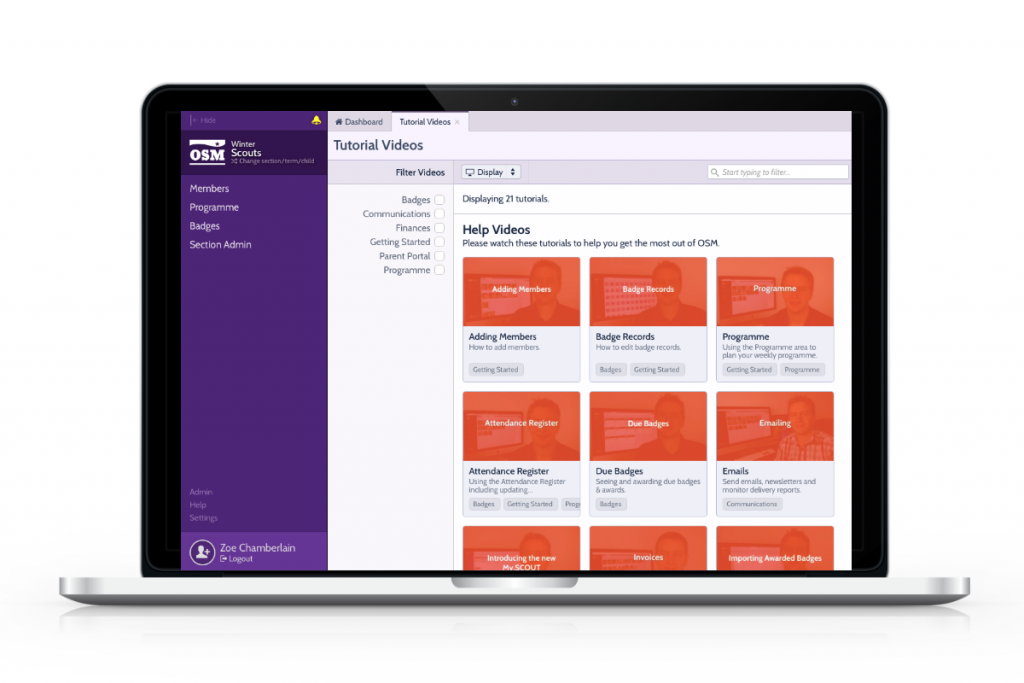 We've listened to our users and have been working on a new Help area within the system – Tutorial Videos.
This area is dedicated to many searchable tutorial videos ranging from getting started through to online payments.
We think videos are a great way to teach by example in a more interactive way, and this new area should really help our users get the most out of the system.
There are text descriptions accompanying each video for those who prefer to follow tutorial steps as text too!
Tutorial videos are now available for all our users. Login to Online Scout Manager, Online Guide Manager or Online Brigade Manager and go to Help > Tutorial Videos.
---