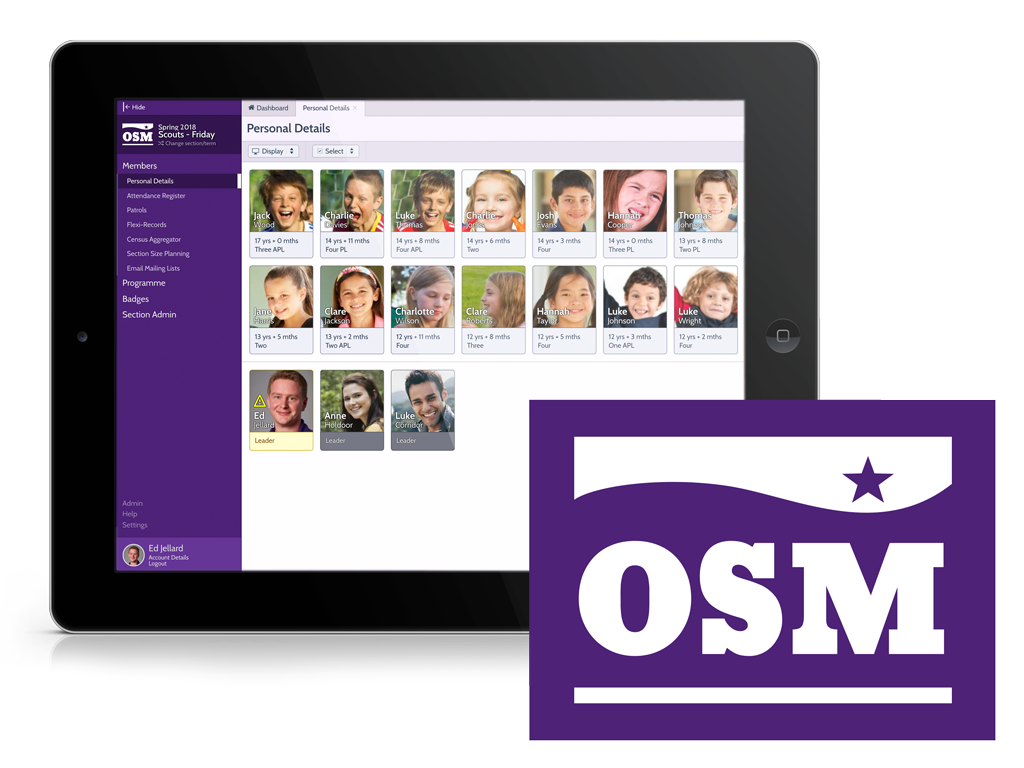 We launched Online Scout Manager in the UK in 2011 as a system that was developed by Scout leaders for Scout leaders.
Scout leaders from all over the UK rapidly adopted the system because of the advantages it gave them managing their sections, improving their programmes, and it gave them their social lives back!
Its success has lead to the system now being used by 95% of the Scout Groups in the UK, with over 100,000 leaders using our system.
Leaders tell us how Online Scout Manager has helped them and their groups, and some even say that they would have had to leave Scouts if it wasn't for Online Scout Manager!
"Online Scout Manager is amazing and has revolutionised my life. I now enjoy organising activities and events because I know the information will reach the parents and they will let me know if their child will attend. Contact details are available at the touch of
a button and there are amazing activity ideas which are linked to badges. Online Scout Manager, you are brilliant!" Pip, UK Scout Leader.
Read more about us here.
---